Quantum Leap – September, 2017
The Inaugural Torq-Comm Think Tank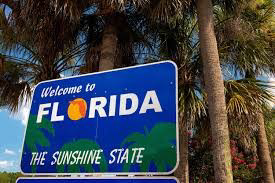 September 2017 saw the inaugural Torq-Comm Think Tank held in Orlando, Florida.
The Think Tank was an opportunity for all of our team and global partners to get together to discuss the progress and unprecedented growth of our business so far, our growth strategy for the future as well as exciting new product developments.
The event also gave the opportunity for those "at the coal face", our global partners to provide feedback from the field. We are delighted to report that all the feedback was extremely positive and we have received some really useful ideas as to how the products can be tweaked to be even more user friendly.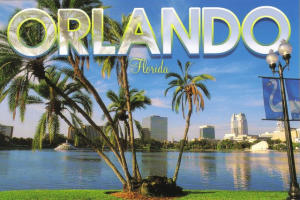 As our global partners are spread far and wide, there was the opportunity for those who couldn't make the trip to dial in remotely and take part in the event.
Torq-Comm's Marketing Manager, Jon Naylor commented "I can safely say that is was amongst the most interesting, positive and informative events I have attended. We are already planning our 2018 event, I can't wait!"
As a forward thinking organization, Torq-Comm fully appreciates the value of good communication and quality feedback from the field.
A Wealth of Bolting Data, Real Time, Safely Stored

As the demand for data acquisition and storage during industrial bolting operations continues to grow, asset owners are pushing for more detailed information to ensure joint integrity assurance every time, without fail.
Leading the way with their cutting-edge Commander XT data collection devices and cloud based data storage software, Torq-Comm can not only meet, but exceed the asset owner's requirements. Bolting contractors have been delighted to win contracts not on price, but by demonstrating to the asset owners just what the Torq-Comm system can provide them with.
As well as providing the bolting technician with work instructions via the Commander XT handheld data collection device, it leads them through the multi pass bolting process and generates a final report. Created on the click of just one button, the comprehensive report provides a clear visual, showing the torque put into each bolt during each pass. It also contains information on the technician, the tooling used and its calibration status plus much, much more. Key to the system is that fact that none of the data generated through the bolting process can be manually input or altered at a later date. During the actual bolting process, an engineer can watch it real time, from anywhere in the world. All the data is stored in a cloud based software and it can be recalled and reviewed at any time.
With both safety and environmental responsibility at the forefront of all asset owner's minds, being able to record and reliably store information, real time, during bolting operations is a massive plus for them. Any contractor able to provide this, is immediately at the front of the queue when contracts are awarded.
Global Partner Spotlight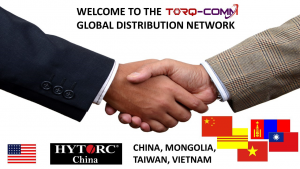 In this regular feature, we will be introducing one member of our rapidly growing team of global partners. We work with a wide range of partners from OEM's to exclusive distributors with one common denominator—we ensure all our partners are fully trained and supported before unleashing them on you. This ensures you will receive the same support from them as you would if you contacted our techies and boffins in our US head quarters.
This editions spotlight is on our Chinese partner Hytorc China. Anybody in the bolting World knows Hytorc being one of the largest and longest established companies in the sector. Hytorc China is owned and operated by Bruce Wu, is based in Shanghai and was amongst the very first of our global partners to join us.
As well as China, they cover Taiwan, Vietnam and Mongolia. Their entire team was recently trained to our high standards by our own Rick Iannello ensuring their clients get the same high quality knowledgeable service as if they were dealing with the boffins in head office.
We wish you and your team every success Bruce.
Tighter Control of Pipeline Safety a Priority For Everyone
A Real World-Wide Web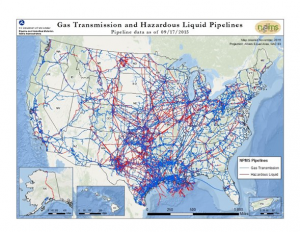 There is an actual, physical world-wide web encircling our planet. A massive network of pipelines transporting oil, gas and various other fuels and chemicals across and between countries. For the sake of this article we will focus upon the United States but the same message goes for much of the rest of the world. The UK is a large island but even it is connected to the European mainland and across to Ireland by a number of large interconnector pipelines.
In the United States the PHMSA (Pipeline & Hazardous Materials Safety Administration) are responsible for the safety of the transportation of hazardous materials, including through the countries pipeline network. Their own mission statement states: "PHMSA's mission is to protect people and the environment by advancing the safe transportation of energy and other hazardous materials that are essential to our daily lives. To do this, the agency establishes national policy, sets and enforces standards, educates, and conducts research to prevent incidents."
A Large Hazardous Network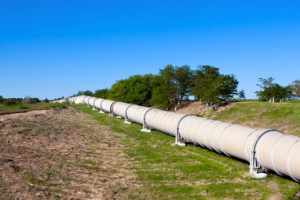 In the wake of a number of high profile leaks and explosions the PHMSA recently announced new proposals to upgrade and update safety requirements for the country's 3.2 million km natural gas pipeline network. This image clearly illustrates just how large and complex a network there is in the USA, much of it in densely populated areas.
According to the PHMSA, the proposed rules will provide pipeline operators with regulatory clarity and certainty and recommendations for them to proactively manage pipeline integrity matters.
Ensuring Joint Integrity
Unless the anti-corrosions systems are compromised or the integrity of the system is damaged by outside influences (excavations), it is very rare for line pipe to fail. The weakest link in all pipeline systems is the bolted connections. The key to avoiding failures at these points is ensuring the joint integrity by way of correct tightening procedures.
These procedures should ensure that:
The technicians are provided with complete and accurate bolting procedures
The technicians are trained and certified
The equipment being used is fit for purpose, correctly maintained and calibrated
Accurate data is gathered on the entire process, technician and equipment and safely stored for future reference
Item 4. Is the part of the process that hasn't necessarily been completed comprehensively or accurately in the past, but as the PHMSA are planning to expand mandatory data collection and validation requirements for system integrity management it will be a must for the future. As an example from another industry, way back in the early 1990's the big three US automotive manufacturers (General Motors, Ford and Chrysler) demanded that all suppliers must carry out SPC (statistical process control) data collection. The cost of non- compliance – removal from the approved supplier register, they were that serious about how critical data collection was, even then. Now the pipeline industry is catching up.
Soon We'll Have No Choice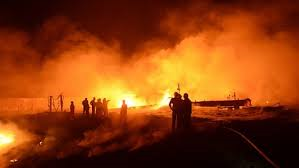 Organizations like the PHMSA, health and safety considerations and good old common sense are driving pipeline operators across the world to take steps to ensure the integrity of their systems and they in turn are specifying these more stringent procedures to their installation and maintenance contractors.
Torq-Comm offers a suite of data collection and storage hardware, software and associated accessories that surpass these requirements. Before long, we will have no choice, so it pays to upgrade your joint integrity systems and procedures now, in preparation. We can't afford not to.