Quantum Leap – February 2018
Of Course We Can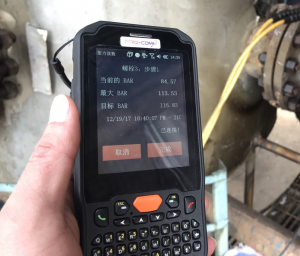 Here at Torq-Comm, we are all about making the job as easy as possible for all concerned from the company CEO to the bolting technician. We all know that English is the most widely spoken language on the planet but there are also billions of people who don't speak or read English. When we were approached by our Chinese partner, with many clients requesting our hand held Commander XT devices and software in Mandarin, the answer was "of course we can". With a lot of help with translation from our Chinese partners HytorChina, and some burning of the midnight oil by our developers, the Mandarin version was completed in double quick time. The scheduled refinery shutdown in China went ahead without a hitch and the Torq-Comm Commander XT systems were reported to have played a key part in a zero leakage start-up. Another perfect example of how flexible we can be to ensure our customers get what they want, when they need it.
Ready to Take Europe by Storm

As the Torq-Comm global distribution network continues to grow, a major step forward has been taken on the European mainland. Following the recent appointment of Danish company EP Tools AS to cover Denmark and Sweden and Belgian company 1st Bolting a training seminar was held at the 1st Bolting facility in Brussels. Torq-Comm CTO, Rick Iannello, travelled to Belgium to train the sales teams for both companies at once and commented "We had an extremely successful training seminar and both teams were really pumped about the Torq-Comm products. They can't wait to get out and present our revolutionary systems to their clients who have been crying out for this technology." The Torq-Comm business model is to have highly trained personnel within every distribution point around the world, ensuring that a customer gets the same high level of knowledgeable customer service as they would if they contacted the head office. This approach is proving highly successful as they continue to expand their global presence.
Global Partner Spotlight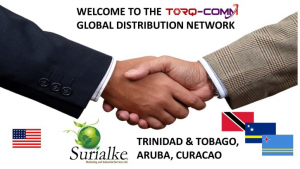 In this regular feature, we will be introducing one member of our rapidly growing team of global partners. We work with a wide range of partners from OEM's to exclusive distributors with one common denominator—we ensure all our partners are fully trained and supported before unleashing them on you. This ensures you will receive the same support from them as you would if you contacted our US head quarters. This editions spotlight is on our Trinidad and Tobago partner Surialke Marketing and Industrial Services Limited. They truly are a family business, with managing Director and owner, Suresh Bridglal and his two sons Alex and Kevin all involved on a daily basis. Even the company name is made up of the family members names with Mum Rita in there as well. As well as Trinidad and Tobago, Surialke cover the rest of the Caribbean region and have already successfully placed Torq-Comm systems with some of their clients. They are in a period of investment and expansion, recently installing a tool calibration suite in their Trinidad base and opening a UK based subsidiary. They are also in the process of becoming certified to ECITB to enable them to offer mechanical joint integrity training courses to their clients. Their connections and commitment to their customers make them a perfect partner for Torq-Comm.