Quantum Leap – January 2017
Welcome!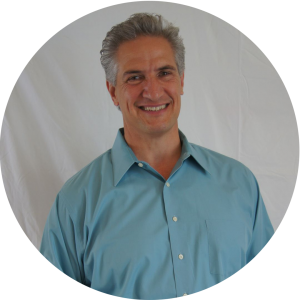 Welcome to the very first edition of our newsletter "Quantum Leap".
As our organization continues to grow and develop we have decided it is time we began to share all our exciting and interesting news with our customers.
If you have any interesting, funny or downright strange stories and pictures from the world of bolting just send them to info@torq-comm.com and we'll consider publishing them in future editions.
Happy reading!
Paul Iannello, CEO
A NOTE FROM THE EDITOR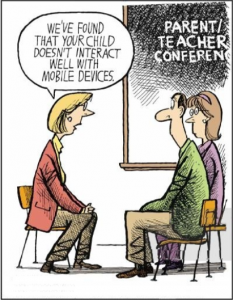 Dear Reader,
I'd like to echo Paul and welcome you to our very first edition of Quantum Leap.
We'd like to make this newsletter light and easy to read so as well as the obligatory messages about our products and what we are up to, we'll be including some fun stuff for you to read and do over a cup of tea.
We'll always keep the newsletter to no more than three pages and we'll never bombard you with lots of highly technical lingo (for the techies amongst you we have our very own pet geeks at head office who would just love to talk to you all day so feel free to give us a ring or drop us an email any time).
It just remains for me to wish you an enjoyable read and as Paul mentioned, if you have any stories or just have some feedback for us we'd love to hear from you!
ED.
THE MISSING LINK
For many years, industrial bolting, in particular, hydraulic torque tools and IT couldn't have been further apart. It is only relatively recently that this industry has recognized the potential benefits of the use of IT.
In the recent past, tables, slide rules and good old field experience were the tools of the trade as far as identifying the torque and residual bolt load required for each application. Scarily, going not too much further back than that, some old school bolting technicians claimed they could tell when a bolt was tight by the ring of the flogging spanner when they whacked it with a hammer! Thankfully, these day's health and safety regulations and let's be honest, good old common sense requires something a little less basic.
Not only do we need to calculate bolt loads, but we need to produce work instructions and joint completion records. On a moderate sized petrochemical plant there can be many thousands of joints of a variety of types and sizes and they all need to be recorded and have a history trail throughout the life of the plant. You can hear the forests screaming from here as we consider the amount of paper necessary to do this in the past.
Over the last decade, the industry has woken up to the fact that information technology, in a number of formats can make a massive difference to the calculation and recording of bolted industrial joints.
From simple manufacturers apps providing bolt load calculations, bolting patterns and tool selection recommendations to a fully live, unbiased, cloud based system with an extensive team of industry experts working in the background there are now a wide variety of software options out there.
What is missing however, is a user friendly and robust hardware interface between the operator, tool and power pack and the data storage soft- ware.
There are some really clunky, expensive and difficult to handle systems out there as well as a few attempts to use tablets or smart phones but any of you with teenagers will appreciate, tablets and smart phones don't do well in dirty, tough environments (bedrooms and bolting applications alike).
There is now a revolutionary, robust, cost effective, wireless device of a similar size to a smart phone that can not only lead the operator through each bolt to the correct torque and in sequence and store the data real time to the cloud but it can actually control and operate the pump and tool independently removing all the potential for human error. As well as having its own nifty software package, the system can also interface with others offering the flexibility to meet the varied preferences of clients.
It can store and provide work instructions and a supervisor can sit in his office in London monitoring a bolt- ing operation real time, in Dubai. With many more amazing features including a high-resolution camera to record images of the bolting operation at all stages this really is the future of industrial bolting!
With more and more asset owners and the whole health and safety industry insisting upon detailed data acquisition and storage for each and every bolted joint, everybody in our industry will be required to offer solution packages to provide this data.
THERE'S NO SUBSTITUTE FOR EXPERIENCE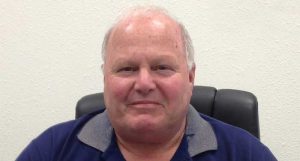 Here at Torq-Comm we are really good at creating cutting edge, (dare we say revolutionary) hardware and software for data collection across a variety of industries. This is where our skills and experience lie and we don't claim to be industrial bolting experts. We did of course take ad- vice from across the bolting industry when developing our Commander range to ensure it was exactly what the industry needed.
We strongly believe in putting the right people, with the right skills and experience into the right positions in our organization to ensure it flourishes and grows.
Pete Rosa recently joined us as our North American Sales Manager. His is a name synonymous with indus- trial bolting in the US having spent 17 years with Hytorc before establishing and operating Titan Technologies for a decade, another extremely successful hydraulic torque wrench manufacturer.
Our latest team member to join us is Jon Naylor another well-known name in the industry particularly in Eu- rope and the Middle East, Jon has 30 years' experience in various pipeline and process industries much of which has involved industrial bolting. He been General Manager for Hytorc UK and Director of a number of other companies within the industry.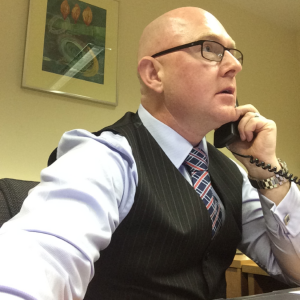 Jon will be responsible for the global market- ing of our organization as well as the continued growth of our global distribution network and the development of strategic alliances throughout the industry.Jon commented: "this is an incredibly exciting time for our industry and for Torq-Comm. I'm delighted to be involved with such a forward thinking organization and a range of revolutionary products. The interest I have seen already from my global contacts bodes extremely well."
Our customers can rest assured that if they want to talk "torque" as well as IT and electronic hardware, we have the right people in place with the skills and experience to pro- vide the support they need.
We welcome Pete and Jon to the Torq-Comm team and wish them every success with us.