IEA Shares the Nuts & Bolts About Torq-Comm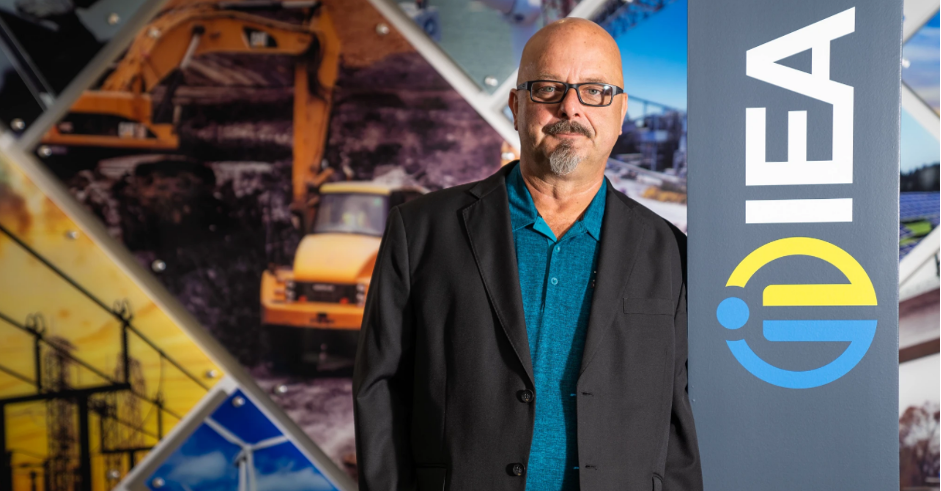 We recently had an opportunity to discuss the Torq-Comm Commander XT bolting process control, data collection, and storage system for ensuring joint integrity, with Brian Newgent, Senior Vice President of Information Technology, at Infrastructure and Energy Alternatives Inc. (IEA).
IEA is a North American based EPC contractor with a strong focus upon renewable projects, particularly wind power. With over 7200 wind turbines erected so far, they are the leaders in their field, with a great reputation developed over their 70-year history. Their core values are based around successful contractual execution and superior levels of safety, ensuring each and every one of their crews, leaves the site every day without a scratch on them.
So, let's see how the Torq-Comm product has become a key tool in helping them attain their own very high and exacting standards.
Ed: Good morning Brian, thank you very much for taking the time out of your busy schedule to talk with us today.
BN: You're very welcome. To be quite honest with you, I have been asked to do this before but declined. In this case, I'm very happy to discuss Torq-Comm. This particular vendor deserves credit where it is due.
Ed: Which projects do you now use the Torq-Comm Commander system on?
BN: That's an easy one. We now use the Commander on each and every wind project we are working on. That will be anywhere from 8 to 15 projects at any one time.
Ed: What prompted IEA to search for a product like the Torq-Comm Commander?
BN: Primarily, it was site owner specified. In every bidding process, there are basic requirements that a construction contractor must meet before it's even considered for the job. An organization's ability to meet these "barriers to entry" determines whether or not it can successfully complete a project safely, cost effectively, on schedule, and with a quality end result. In the case of wind farm developments, the contracts contained very specific bolt torque requirements to record data and accomplish accountability in an efficient manner. As soon as the Commander was put in our hands, we knew it was a great, smart product that would help us exceed our client's expectations.
Ed: Can you describe the type of application the Torq-Comm Commander is used on?
BN: When constructing a large wind turbine from base to blade, there are anywhere between 300 to 800 different applications subject to the stringent contractual requirements I mentioned. The ability to both visually and electronically monitor the application of torque is key. What a lot of people don't understand is if a bolt is over tightened it is scrapped and must be replaced. We don't like throwing away metal and you can imagine, if it is a foundation bolt already set in concrete and rebar, you are essentially adding another groundwork mini-project to your already busy schedule.
Ed: What was it about Torq-Comm and their products that caught your attention?
BN: With 25 years-experience in what I do, I have learned that the development of trust with a vendor is critical. If I don't trust a vendor, it is impossible for me to work with them. To everybody at IEA the definition of perfection is perpetual improvement. The guys at Torq-Comm genuinely believe in their product and how it can improve safety and profitability. It is a great product, but equally important to them is that their customer support is second to none. They will jump on a plane without a second thought if necessary, and are clearly willing to not just supply product, but to partner with us to the benefit of us all. They are also flexible and willing to adapt to our specific requirements. I can count on two hands, and have fingers left over, the number of vendors I would put in this category.
Ed: How well did your technicians adapt to this new product. We have all heard "that's the way we have always done it, why should we change now?"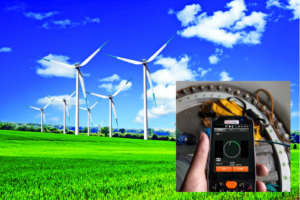 BN: When we introduce a new product to our crews, we help them answer a few questions; Will it make life easier? Will it work right the first time, every time? Will it help get them home safely to their families every night? We helped them understand it was just another tool in their kit, designed to do a specific job. After that, we introduced the actual process and yes, there were a few modifications needed to help it fit our stringent requirements and those of the wind power sector. To their credit, Torq-Comm met with us, agreed to the modifications, and gave us some realistic timescales to which they stuck. The crews quickly became comfortable with the Commander. It's not an uphill battle with Torq-Comm, and as far as the products are concerned, you almost have to try to screw it up.
Ed: Brian, I'd like to thank you once again for taking the time to talk to us and for your positive feedback on the Torq-Comm Commander. Any final thoughts for us?
BN: This isn't just about contractual delivery. It is delivery to our shareholders and our staff as well. Ensuring safety and profitability, as well as customer satisfaction, is what we are all about and the Torq-Comm Commander plays a huge part in helping us maintain our customers and our own very high standards, as well as trying to better the marketplace and raise the bar.
So, there you have it. Torq-Comm themselves can tell you what a great product they have and the revolution it is creating in industrial bolting. When a major industry player gives such a glowing testimonial, you know they have something very special to offer.