Pipeline Integrity in the News Again
There is a global web of pipelines transporting a variety of products including Oil, Gas and Fuel. In the United States alone, there are 3.2 million kilometres of pipelines carrying natural gas and hazardous liquids. The PHMSA recently announced new proposals to upgrade and update safety requirements for the country's pipeline network. According to the PHMSA, the proposed rules will provide pipeline operators with regulatory clarity and certainty and recommendations for them to proactively manage pipeline integrity matters.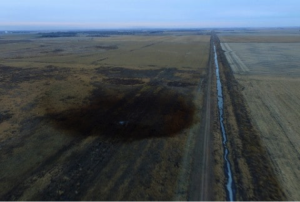 A perfect example of why these steps must be taken without delay, was another high-profile pipeline leak Thursday November 16th, 2017. The Keystone Pipeline released around 5,000 barrels (210,000 gallons) of oil into the South Dakota countryside. Luckily it wasn't a natural gas pipeline, close to a populated area but non-the-less, the environmental impact could be serious.
The pipeline, owned by TransCanada, is part of a 4,325 kilometer network transporting crude oil from Alberta to various points in the United States. TransCanada is currently seeking permission to run the Keystone XL Pipeline along a 1,770 kilometer route via Nebraska. Opposition has been fierce, and this event will without doubt, have had a negative effect upon that process.
The cost to companies of events like this can be vast. Although the root cause has not yet been identified, we all know that bolted joints are potential weak links in any pipeline system, making joint integrity assurance all the more critical. Even with the correct tooling and appropriately trained personnel, there are still many opportunities for a joint not to be correctly closed leaving the potential for leaks.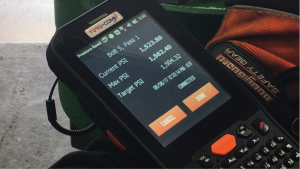 For a 100% leak free guarantee, more and more pipeline operators are turning to Torq-Comm. Their Commander XT range of products lead the technicians through the bolting process, ensuring the correct bolting sequence is followed, the correct torque or tension is attained at each pass and the final load is reached on each and every fastener. Not only that but the data is automatically gathered, stored in cloud based software and cannot be deleted or modified by anybody, however senior their position.